Wolf Camps
Parnaíba Headwaters National Park, Brazil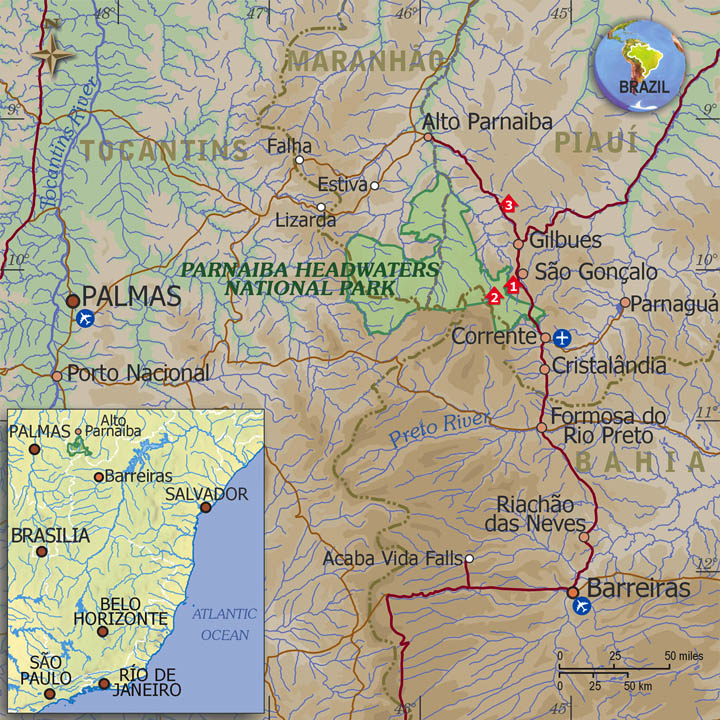 Protects far more dry tropical forest than any other reserve on Earth.
Parnaíba Headwaters National Park, Brazil.
Map: Wolf Camp. Maned Wolf & Hyacinth Macaw Photo Tour.
"Dreaming of that next epic wildlife adventure? Here are your go-to guys."
–Condé Nast Traveller

Arcana Mundi Expeditions
© Inka's Empire Corporation 2014. All rights reserved.